DSML Definition
MetaModelAgent offers a unique UML-based metamodel-notation to be used for defining your own Domain-specific modeling language (DSML).
Within a few days you can create a formal definition (metamodel) of your own existing DSML and let MetaModelAgent guide your users in applying the DSML in a consistent and correct way.
All documentation needed for creating a metamodel is provided in the tool.
But even without any DSML-definition, MetaModelAgent provide you a lot of useful features out-of-the-box which will speed up your modeling effort, see the model analyzer features and web publisher.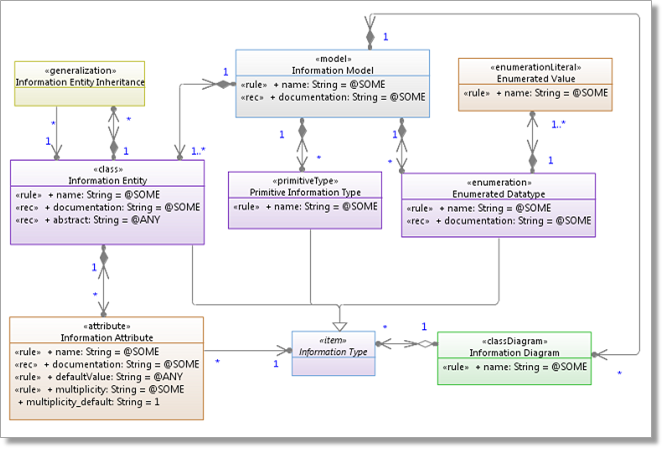 Example of a simple metamodel representing a subset of a DSML-definition for information modeling.
Download the latest version of the Metamodeling Manual

and learn how to define your own domain-specific model language using MetaModelAgent´s metamodel notation.