Download and Install MetaModelAgent
Make sure you have a proper installation of one of the supported Eclipse-based modeling tools.
Within your running Eclipse workbench:
Select Help -> Install new software from the main menu to bring up the Installation Wizard.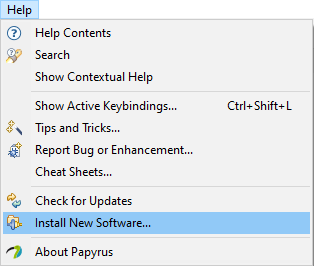 Within the Installation Wizard:
Click the Add... button to bring up the Add Repository popup dialog.
Within the Location field, copy and paste the URL to our update site:


http://www.metamodelagent.com/update



Click OK to let Eclipse look up an display the add-ins that are available on the location.
Make sure the Group items by category check box is checked.
Select the appropriate edition and version of MetaModelAgent from the list of available software packages.
Click Next to continue.
Read and accept the license agreement on the subsequent page and click Finish to start installation.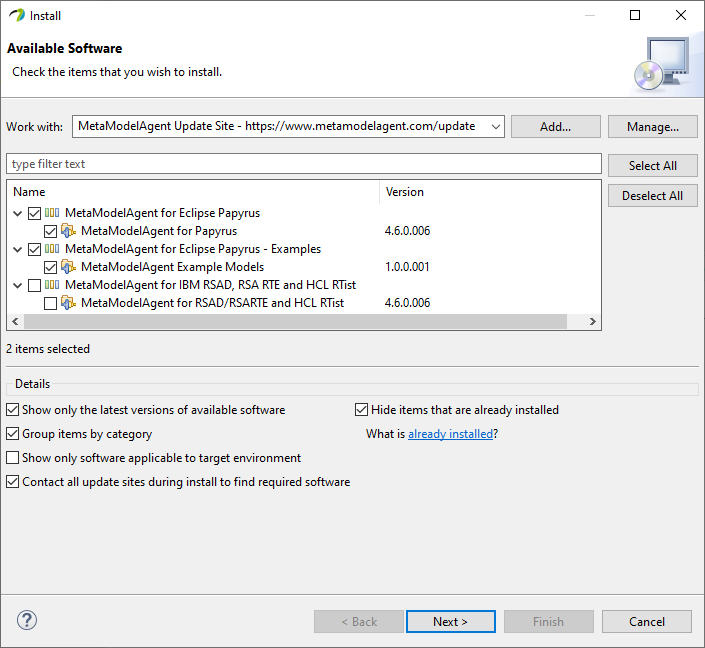 During the installation you will be prompted to accept the signed content of the software package:
Accept the signed certificate and click OK to complete the installation.
When the installation is complete, you will be prompted to restart the workbench.